Trivia Night at EHS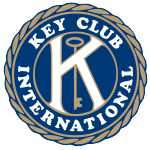 Hang on for a minute...we're trying to find some more stories you might like.
By John Avery.
The Key Club hosted Trivia night for the community of Emerson on Thursday in the cafeteria of the school to raise money for the NJ Federation of Food Banks.
On Thursday night, November 21st, the Key Club of Emerson High School hosted their Trivia Night from 7 to 9 at night. The Key Club members decorated the cafeteria and served food including pizza and other desserts. In all, the contestants had a fun night answering a variety of questions and enjoying the entertainment that the Key Club provided.
Key Club members arrived very early in order to set up, placing tablecloths down and putting food out. Once contestants arrived, they sat with their teams and waited for the introduction. Key Club board members Matt Nicholas, Olivia San-Emeterio, Kristen Morgan, Emma Pasqualino, Emma Wolf, and Stephanie Seretis opened up the event by taking roll call of the teams. The teams consisted of middle school and high school students, teachers, and even parents, all competing for prizes. 
The board members then went on to talk about where the funds raised would be going to, which was the NJ Federation of Food Banks. The federation donates both money and food to a select number of food banks within the state to combat hunger. This organization collects food from school run events and food drives and donates the gathered food to one of the five food banks in the state. 
Later on into the night, the teams answered varying questions. Categories were sports, TV shows, and pop culture. Some examples of questions were, "How many houses are there in the Game of Thrones TV show?" (correct answer being nine), and "What was the first MLB team to be founded?" (the answer being the Cincinnati Red Stockings). Questions were answered on paper by contestants and then given to a judge (board member) to score. 
One rule that the contestants had to follow was that the use of cellphones was prohibited. Superintendent Dr. Gatens tweeted, "… the cellphone ban didn't allow for pictures but a wonderful time was had by all." With the hope to stop cheating on the questions, contestants turned in their phones before the questions started. Key Club members monitored tables to make sure that nobody had a phone through the duration of the event.
Overall, trivia night 2019 was a huge success, and the Key Club ran the event perfectly so that all contestants were able to enjoy their night and compete against friends, teachers, and parents for the top spot. In total the Key Club raised over $500 for the NJ Federation of Food Banks for donations.

About the Writer
John Avery, Writer
John Avery is a junior journalist for The Cavo Chronicles at EHS. He plays soccer and runs track, but in his free time he is definitely out fishing. Overall,...