Undeniably Great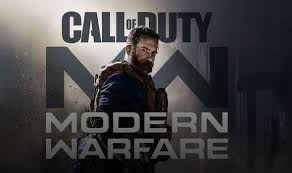 Hang on for a minute...we're trying to find some more stories you might like.
Call of Duty: Modern Warfare is a first person video game that was released on October 25th 2019. According to Business Insider, there were more than $600 million in sales in the first three days. This is the newest installment of the series that came out October 25th, 2019. 
Over the past few years, Call of Duty has been very disappointing and has not been good in quite some time. I used to buy the newly released games each year and only played for about a week and would get bored of it because it seemed like it was the same thing every year. However, it was completely different for me this year and I haven't had this much fun on a game in a long time. 
I've played this game for a good amount of time already and there are a lot of pros that come with it. The campaign is in the storyline mode in the game and it is really captivating  because it puts you in the shoes of a soldier. The multiplayer mode is my favorite because it allows you to go against other players around the world and go to battle with them. 
On the other hand, nothing in this world is perfect and this game definitely has its flaws, especially since it has only been out for a month. The multiplayer maps are extremely convoluted and it takes a very long time to find other players. Since the maps are oversized, it leads to a lot of camping, which is when players sit inside of a room and hide while waiting for players to run past them. These two things cause the games to be really slow paced and it can get pretty boring. 
Ultimately, I personally love this game and see myself playing it a lot. It feels like a brand new experience that I have never felt from a Call of Duty game and it is very refreshing. The game has its flaws but at the end of the day I really enjoy it and have a fun time playing.
About the Writer
Nick LaForge, Writer
Nick LaForge is a senior at Emerson High School. He likes writing articles about sports and what is going on in the school. In his free time, he enjoys...