Top Holiday Movies!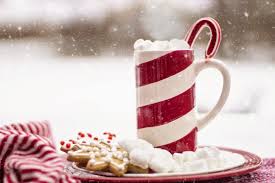 Hang on for a minute...we're trying to find some more stories you might like.
The Holidays are very exciting for everyone. Holiday movies are very popular among both kids and adults. People spend a lot of time during the Holidays watching movies, and spending time with friends and family. There are different types of Movies, and people constantly come up with new movies. However, people have different opinions on different movies. 
ABC News made a top 10 Holiday Movies. Scrooged was the top on the list, it is about a man who is a negative and selfish television executive, he is visited by a succession of ghosts on Christmas Eve to help him gain the Christmas spirit after losing it. 
How the Grinch Stole Christmas is the second movie. Even though the movie was made for kids, it's also a favorite amongst adults. The grinch a grumpy creature that attempts to put an end to Christmas by stealing christmas decorations from a nearby town. 
A Christmas Story is also on the list. it is a very old movie but is also one of everyone's favorite movies. "Who could ever forget the classic line from the film, 'You'll shoot your eyes out'" an ABC director said. 
The movie Home Alone, it is everyone's favorite. It is popular inside and outside the U.S; it is about an eight-year-old boy who is mistakenly left behind when his family goes to Paris on their vacation. Kevin initially likes being home alone, but he soon has to resist robbers: Harry and Marv. 
The movie Elf is also one of everyone's favorite movies. it also takes a spot among the top 10. The main character was accidentally transported to the North Pole when he was a toddler and raised among Santa's elves. Buddy does not feel like he belongs where he was raised,  so he travels to New York, in full elf uniform, to look for his real father. 
Although the movie The Nightmare Before Christmas is a very old movie, the movie is very popular among adults especially. It tells the story of a guy who is the king of Halloween that stumbles through a portal to "Christmas Town" and decides to celebrate the holiday.
The Best Man Holiday, which is a more recent movie, is also on the list of the top 10 holiday movies. It is about Mia Sullivan, wife of Lance Sullivan, she wrote letters that say that all the old friends should join them for Christmas. All the friends arrive at their house, and it was the first time they've hung out in 14 years. At dinner, the old friends catch up while tensions grow between two of the friends there. 
Students and teachers at EHS were asked about their favorite movie to see if their favorite movie is one of the top 10 Holiday Movies. 
Senior Maddie Meltzer said "my favorite holiday movie is Polar express, because I've watched it ever since I was little, and it reminds me of my favorite time of the year." 
Ms. Murphy, an English teacher said "my favorite holiday movie is Elf, because it always puts me in a good mood, and it embodies the christmas spirit." 
 "My favorite holiday movie is Marley And Me, because that is the only christmas movie I have watched"  Senior, Suzanne Granucci stated. 
Although different people have different opinions on movies, holiday movies are for everyone. Most families around the world spend time watching holiday movies. They're very popular among kids and adults. 
About the Writer
Ghazal Khouri, Writer
Ghazal Khouri is a senior at Emerson Jr/Sr Highschool. She is looking forward to writing for The Cavo Chronicles newspaper this year. She enjoys writing...