The Boys of Fall
Hang on for a minute...we're trying to find some more stories you might like.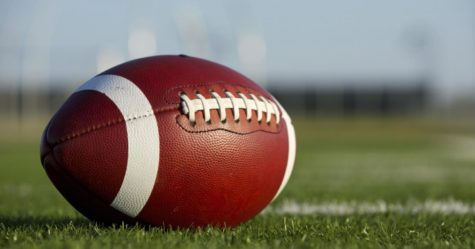 When the Emerson Cavo football team stepped onto the field for their first game of the season, expectations were low. The seniors from last year were gone, leaving big shoes to fill. With hard work, dedication, and teamwork, the Emerson Cavos are currently undefeated. Filling those shoes with no problem, the Cavaliers move on with their winning streak. 
"We're 5-0 baby, the feeling is great and we're only getting started" said Cole Dematrisis after having a great game on Friday night. The Emerson Cavos are off to a great start defeating St. Mary's, Bogota, Weehawken, Wallington, and Woodridge. All players stepped up against Wallington despite two starting players being out of the game. It was close, but the Cavos took the victory and are hungry for the next game. 
The next big game that's on everyone's mind is Park Ridge, which is on the 11th of October. The Cavos are preparing every day to be the best they can. Everyone that is hurt or not 100% is getting better and training harder so that they can be at their best come Park Ridge.
"I cramped every game, I literally drink gallons of water throughout the week and eat right but nothing seems to work at all," said Joey Sabatella. For some reason, this Cavo has a problem of cramping almost every game. This is a big problem that the team faces because it takes starters out of the game, which is something that can't happen. It's almost like a regular thing for someone to cramp on the team. This is a silent killer that needs to be stopped. 
In an interview with Coach Featherson, he stated, "We just want to keep getting better and better every day. We put in the hard work and it shows on the field on Friday nights. As we keep getting better we hope to keep the winning streak alive." 
Not only does coach Featherson want the streak to stay alive, but so do the 26 teammates and the rest of Emerson. As the season keeps going on, the Cavos will keep coming out victorious and stay undefeated.