Emerson-Park Ridge lacrosse girls hoping for a good season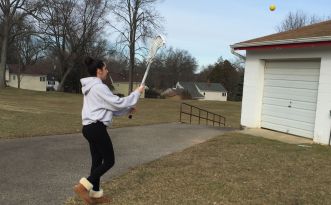 Hang on for a minute...we're trying to find some more stories you might like.
It's almost here – the first scrimmage for the Emerson-Park Ridge girls' lacrosse team is tomorrow, March 22, 2016.  Junior varsity coach Chris Sweet said he's very excited for his first season.
"I was a bit nervous leading up to the first day of practice, however, I was equally excited. Now that we are a few weeks into practice sessions, I've become more comfortable in my role and have begun to know the girls on the team.  Having worked at EJSHS, I know all of the Emerson girls on the team. My challenge has been learning the names and faces of the Park Ridge girls," Sweet said.
Emerson freshmen Maddie Mulligan, Amanda Chongoushian and Shagun Pal are nervous but excited for the scrimmage. The girls have been practicing together all summer at Memorial Elementary School. Using a wall at the school, they throw and catch. Chongoushian said her favorite part of lacrosse is cradling and shooting.
"They are fun, besides the running in the beginning," Chongoushian added.
The team has practiced for about a month, and the girls all say they have grown together like a family. They call practice fun and continue to sharpen their skills together outside of school.
"I try to practice with my friends over the weekend and try to run sometimes in the woods," Pal said.
"Right now, my favorite part is just practice because we get to do a lot of passing, shooting, things like that which I think are fun. Meeting the Park Ridge girls and more of the Emerson girls was fun too since everyone's really nice and supportive of each other," Mulligan said. 
Nina OConnell

About the Writer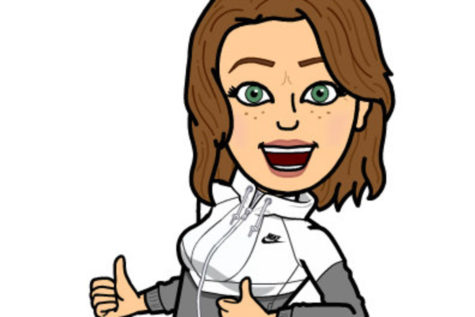 Nina O'Connell, Editor In Chief
Nina O'Connell is a senior and the Editor-in-Chief at Emerson Junior-Senior High School. When she's not editing, Nina is writing on a variety of topics...