2019 Fashion Trends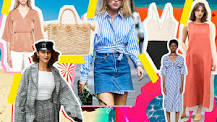 The top 2019 fashion trends gave us throwbacks in the best way. The trends showed us the return of the 90's styles. According to New York Fashion, here are the top 5 fashion trends that all the celebrities and social media influencers participated throughout 2019. 
Bike Shorts: 
In 2019, biker shorts got very popular. They have been paired with everything: sneakers, heels, and boots. They have also been paired with tops such as; sweatshirts, sweaters, and jackets. Biker shorts were 
Kim Kardashian West
Tiny Glasses: 
Tiny glasses became a very popular trend during 2019. Most celebrities and influencers wore them and promoted them throughout the year.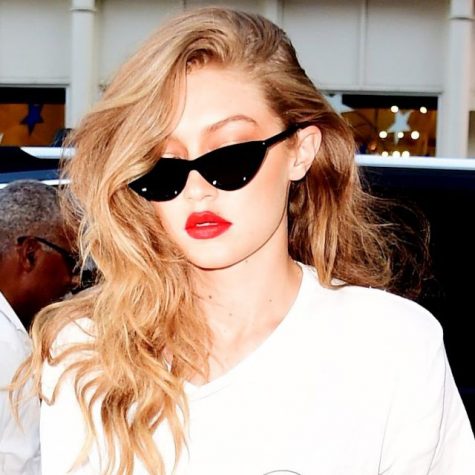 Gigi Hadid
Plaid Clothes: 
In 2019, plaid clothes became very popular. People wore them during occasions and fancy as holiday parties to places as casual as school. YouTuber Emma Chamberlain became a trend setter for the plaid clothes.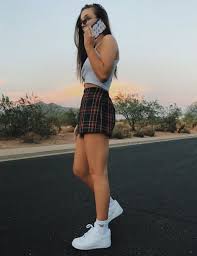 Emma Chamberlain
Bucket Hats: 
Bucket hats are not for the beach anymore, according to the Celebrities and Social Media influencers. They have different styles and colors for everyone to get.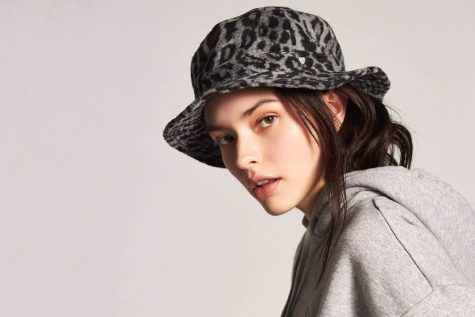 Small Handbags: 
Small handbags became a very big trend during fashion shows. Although you can't fit anything in them, they have somehow skyrocketed to the top fashion trend of 2019.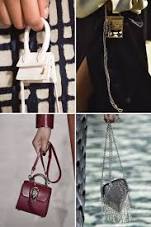 Overall, the year of 2019 was full of fashion trends- some good and some bad. Celebrities definitely have a major impact on people and the way they dress. A lot say that they are going to regret following these trends, however, a lot like the trends and will follow them throughout the years.
About the Writer
Ghazal Khouri, Writer
Ghazal Khouri is a senior at Emerson Jr/Sr Highschool. She is looking forward to writing for The Cavo Chronicles newspaper this year. She enjoys writing...