The Emerson Tennis team is looking forward to having a good season
Hang on for a minute...we're trying to find some more stories you might like.
Brianna benitez is a Returning Tennis player. She is started for first doubles, she is a talented athlete and a very good tennis player. She always tries her best on the courts to defeated the other players from other town and show how good Emerson High School can be at Tennis.
Emersons varsity tennis team includes- Nicole graham, Heather Leins, Natalie Campisi, and Rachel Ree. The Only varsity Junior for the Emerson High School is Brianna Benitez. Brianna Benitez is very dedicated Tennis Player and have many goals for her Tennis team for the upcoming season. Brianna Benitez stated, "I want to improve for the season and become better for myself and for the team."
There are many schools that are easy for us to overcome and show that we can do better them. Palisades Park is looked at as a challenge for Emerson High School to beat and so is Saddle River. As a team they are looking to try and defeat them and have a good record this season. Park ridge is looked at as a easy team to be able to defeat and they are looking forward to showing who Emerson High School can really be.
Brianna Benitez is a very determined player and always tries to do her best and come back as the best person that she is able to show that she is. She is excited to start the season as second double. Benities says that tennis has been an experience since she started and is proud of everyone on the team trying to be the best that they can, The upcoming tennis season is hoped to be a good season by the tennis players.

About the Writer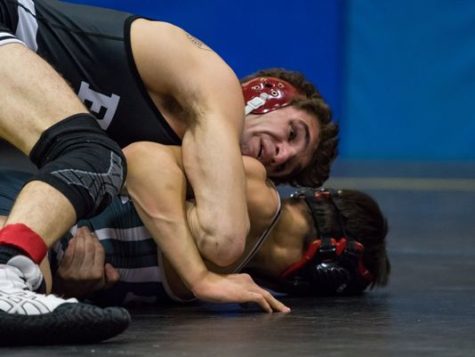 Luke Mazzeo, Reporter
Luke Mazzeo is a Senior who goes to Emerson Jr/Sr High School and is a reporter for The Cavalier. His favorite articles to write are about sports. While...