Seniors Year Advice from the Class of 2019
Hang on for a minute...we're trying to find some more stories you might like.
Seniors are getting ready to graduate and they are here to give the underclassmen help for what they should be doing in their senior year.
"Do you have a job? Because get one, you'll need it!" said senior Bella Ellis.
Senior year is a time that you'll start realizing what you will want to do after high school. Options like college, working, trade school, moving another state or country or doing nothing at all.
"Make sure you manage your time wisely because there are a lot of things going on in your senior year. It'll be less difficult to manage," said senior Claudia Pistachio.
Other seniors like Jess Chongoushian and Maddie Mulligan said that they both agree that applying to college is a very long process so you want to start sooner than later. Also, if you plan on going to college, you want to start looking at the type of college you want and what major you have. Don't forget to make sure the colleges you're looking at has the major you want.
Senior Erica Frodella says to make sure that you stay on top of your work to succeed.
"Do your work now so then when senior year comes, you don't have to worry about finishing all your credits and doing other classes," says senior Lauren Batchelor.

About the Writer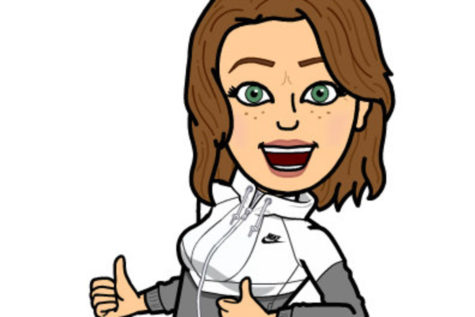 Nina O'Connell, Editor In Chief
Nina O'Connell is a senior and the Editor-in-Chief at Emerson Junior-Senior High School. When she's not editing, Nina is writing on a variety of topics...