Alan Ramos – Baseball Phenomenon
Hang on for a minute...we're trying to find some more stories you might like.
Alan Ramos a sophomore in Emerson Jr/Sr High School has been putting in work on and off the baseball field. Alan has been playing baseball since he was just 3 years old and is improving each and every year. Alan plays right field and tries his hardest at catching pop-ups that come to him. Alan also gets it done at the plate too with a .232 batting average. He does whatever his team needs him to do whether its hitting or feilding he does it all. Alan has made major improvements in his game over the past year and a half.
Alan said, "I try my best on the field and do what I have to do to get it done."
This shows how passionate Alan Ramos is for the game of baseball. Their is no difference between practice and a game to Alan he gives 100 percent of his effort on the diamond. Alan is a vital player for his team by playing in the outfield for the Junior Varsity baseball team and does a great job at keeping the baseball in front of him so no base runners get extra bases.
"I'm most excited about how our baseball team will be for our senior year."
Alan is already looking ahead in the future and is excited about our senior year baseball team. Alan is always ready for competition and works hard at doing his best. "I feel for our senior year we will win the county tournament," said Alan. Alan is excited for these next two years of baseball and has high expectations of us winning the county tournament.

About the Writer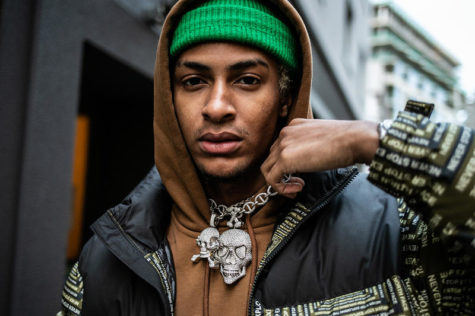 Dylan Kase, Reporter
Dylan Kase is a sophomore and a reporter for the Emerson Cavalier. He has written a few articles about different topics on the Cavalier. His favorite articles...