Seniors Have Made Their Decision for Life After High School
Hang on for a minute...we're trying to find some more stories you might like.
As the spring season starts, seniors have decided, or are very close to deciding the next path that they will be taking. Between the weekend of April 5 through the 7, was accepted students day, and a lot of seniors were attending and some even committed to a college.
Students are very anxious during this time, but are happy for the future after school.
"I'm sad to leave EHS," says senior Jaiden Mason. Mason is an active participant at Emerson Jr. Sr. High, including playing soccer for all four years of high school and being co-president of the popular club Relay For Life. Mason also says that she will be attending a four year college, but is not sure what college she plans on going to yet.
Brendan Parzych is taking the path less traveled by, and plans to move down to California.
"I'm excited to go start the next chapter in my life and see what I end up doing. I am excited to leave and start college and see what I can accomplish in the next four years," says Maddie Mulligan.
Although the seniors are sad to leave the town and people that they grew up with, they are also excited to say their final goodbye to the school and start the next chapter in their life.
"I just can't wait to see what my future leads to," says senior Lauren Batchelor. Batchelor plans on attending Bergen Community College for two years, then head to Montclair State.
Senior Becca Mulligan will be attending Purdue University in Indiana. She will be majoring in exploratory studies, which will allow her to explore her academic options. Mulligan wants to choose an animal related major, such as animal science or animal behavior, or maybe even biology. Mulligan plans to be driven, focused and excited to learn.
"
"
I'm happy that after graduation, I will be able to move onto the next chapter in my life. I'm excited that I'll have the opportunity to grow socially and intellectually while I'm at college, but I will also miss my high school experience. It's bittersweet. I will miss the teachers and the friends I made here, but I am also eager to mature and continue my growth in college"
— Rebecca Mulligan
," says Becca Mulligan.
Senior Amanda Chongoushian will be attending Ramapo College and will be majoring in psychology. Chongoushian is excited for graduation because she is relieved that she has a set plan for college and she gets to begin a whole new life.
"My plans for after high school is to attend Marist College and be a double major in psychology and criminal justice. I will work towards my bachelors degree and possibly my masters after my four years at Marist," says Claudia Pistachio.
Erica Frodella will be attending Montclair State University and will be studying elementary education with a concentration in early childhood education.

About the Writer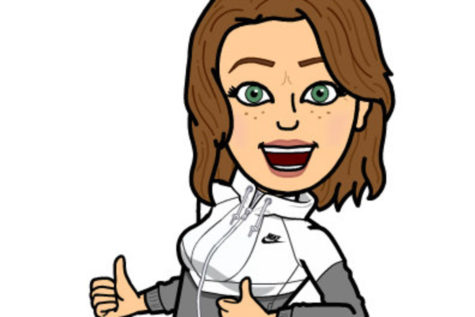 Nina O'Connell, Editor In Chief
Nina O'Connell is a senior and the Editor-in-Chief at Emerson Junior-Senior High School. When she's not editing, Nina is writing on a variety of topics...