Section Finals Wrestling match against Kittatinny
Hang on for a minute...we're trying to find some more stories you might like.
Luke Mazzeo is a Senior wrestler in Emerson High School. The team is mixed with kids from Emerson and kids from Park Ridge so it is called the EPR wrestling team. The team was in the sectional championship and they wrestled against Kittatinny. Unfortunately EPR ended up losing the match to Kittatinny. Luke Mazzeo wrestled in the 138 pound weight class in the section championship but his actual weight class is 132 pounds. The Final score of the match was 36-33.
"It came down to the last second of the match and one of our kids got pinned." said Luke Mazzeo
Logan Mazzeo a Junior wrestler was injured before the match. He injured his elbow and did not wrestle during the section championship and Logan is one of the best wrestlers on the team so the EPR wrestling team definitely missed him that match. Luke said that if Logan was able to wrestle they for sure would have won the match. Luke won his match by injury default, injury default is when the other kid who you are wrestling gets injured and they cant finish the match.
"I was just staying focused because if it came down to me I would have to go out there and crush the kid but sadly the match was already over when it came to me" Said Mazzeo. 

About the Writer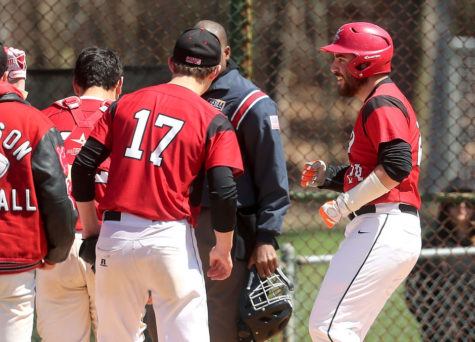 Joe Carmosino, Reporter
Joe Carmosino is a reporter for The Cavalier. This is the first year Joe has been a part of The Cavalier. Joe is a senior at Emerson High School who also...