Could Joe Carmosino and the Cavos win it all?
Hang on for a minute...we're trying to find some more stories you might like.
The Emerson baseball season is right around the corner. Joe Carmosino and his team are looking to go on another historic run like they did two years ago. But this time they want it all. Carmosino believes that nothing or one will get in his way this year. It's one step at a time though because it's only the beginning of the season and there's going to be a lot of other things they have to get past first before they can get what they really want, which is a state championship.
"Practices just started up and my fellow captains and I see lots of talent in the younger guys, that will be important for the team this year and in years to come," Carmosino said.
There will be a lot of blood, sweat and tears within this month to prepare for the regular season, which starts April 1st. There are also a lot of expectations for the team. Many online sites and fans believe they can do some damage in the state tournament but it's going to be a long road. It all depends on how the team performs in the begging of the season.
"I don't really look at online sites and what the media has to say about us because I know my team will play their hearts out know matter what the outcome is," Carmosino explained.
Emerson baseball two years ago made a amazing run in the state tournament. They won the state sectionals and then made it to the state finals, but came short losing to Middlesex. Joe Carmosino was a sophomore then and had an great season that year. He pitched in the state final game. Then in his Junior season last year in 2018 he didn't play as much because of an injury. He later on decided to play in state sectionals but the injury affect him and the team wound up getting upset in only the second round of the section.
"Two years ago we had an amazing run in state making the finals and it was sad that we lost but what was more upsetting, losing last year in the second round of sections because i gave it my all when i was hurt," Carmosino says.
Carmosino and his teammates expect everyone to come out and support them this season especially because it's there last season playing as a Cavo. They all want to go the distance and complete their goal of becoming state champs. It's going to be a wild journey and you shouldn't miss it!

About the Writer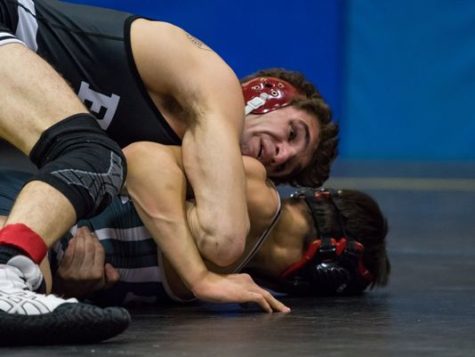 Luke Mazzeo, Reporter
Luke Mazzeo is a Senior who goes to Emerson Jr/Sr High School and is a reporter for The Cavalier. His favorite articles to write are about sports. While...