Seasoned veterans and fresh new faces in this year's play, "Sister Act"
Hang on for a minute...we're trying to find some more stories you might like.
Emerson Jr. Sr. High School will debut another high school play this year, "Sister Act," and opening night is Friday, Mar. 8." Among the returning is senior Claudia Pistachio, who will be portraying the role of Mother Superior. A new member of the cast is freshman Katie Tenebruso, who will play the role of Tina. The cast and crew are very excited for this year's play and are excited to show the talent at Emerson.
Pistachio said that she is sad that this is her last play season and that she has gotten so close with the cast and crew these past few years. In the past, Pistachio has played various roles, but said that her favorite role was Roz in "9 to 5," which was in her junior year.
"I'd like to add that the musical is such a rewarding experience and any underclassmen who is interested in acting or singing should absolutely join in the future; you won't regret it," Pistachio said.
Pistachio also added that she now feels she has assumed a leadership role and has helped the underclassmen with learning the ropes of being in the musical.
One of those she has helped is freshman Katie Tenebruso, who is is enjoying her first high school play. Tenebruso sees the differences between current and past plays, such as the rehearsals going longer and practices geting harder.

"It has been really easy to go to each practice and get along with everyone. The entire cast has been very welcoming and has made this experience one of the easiest to feel a part of," Tenebruso said.
Tenebruso also added that she is grateful for everyone who has welcomed her and the rest of the freshmen. Those helpers include Claudia Pistachio, who has been very helpful to her and juniors Rachel Rhee and Olivia San-Emeterio.

About the Writer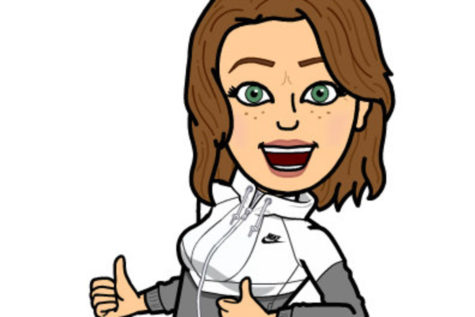 Nina O'Connell, Editor In Chief
Nina O'Connell is a senior and the Editor-in-Chief at Emerson Junior-Senior High School. When she's not editing, Nina is writing on a variety of topics...