EPR Lacrosse Stands Out Among Other Sports
Hang on for a minute...we're trying to find some more stories you might like.
As the end of the winter sports season approaches at EHS, anticipation for the start of spring sports begins. One of the most prominent of them is Girls' Emerson/Park Ridge Lacrosse. Many players are looking forward to the upcoming season, especially senior Madison Mulligan, who is about to go into her last year of playing on the team. 
Joining lacrosse is one of the best ways at EHS to make new friends due to the sport being combined with Park Ridge, resulting in a larger team. As Mulligan explained, it is a great opportunity to meet new people and bond with others outside of Emerson.
"Playing with the girls from Park Ridge is a great experience. It's an opportunity to meet new people, make new friends, and it's literally given us a team," said Madison.
If any underclassmen students have an interest in EPR lacrosse, they shouldn't hesitate to join.  The older girls on the team are eager to welcome newcomers with open arms and would try to help them in any way they need.
"I'd strongly encourage anyone considering lacrosse to give it a shot and join the team. It's an exciting sport and a lot of fun. It's pretty easy to pick up and all the girls on the team are extremely friendly and more than happy to help new players," Madison added.
It's sometimes hard for underclassmen to decide if they want to join a sports team because they don't know how tough playing the sport is or if they will get along with the other teammates. Not only is EPR lacrosse a fun sport to play, but it's a great opportunity to meet and bond with new people and have fun during one's high school years.

About the Writer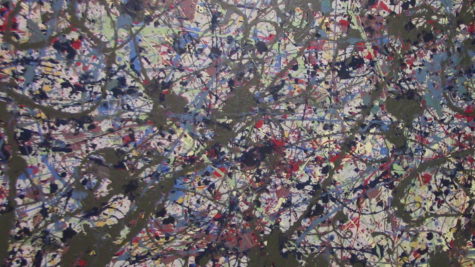 Claudia Pistachio, Reporter
Claudia Pistachio is a senior and a reporter for The Cavalier. This is her first year in Journalism and she is excited to contribute to The Cavalier throughout...