King of Emerson!
Hang on for a minute...we're trying to find some more stories you might like.
Emerson Jr Sr High school every year hosts a "Beauty Pageant" for the male students of Emerson's senior class. The way it works is that male students perform three types of acts, formal wear, talent, and questions. Once all of those are completed then the judges choose a winner. This years hosts were Shant Alashaian and Alexis Aguilar, and the contestants were Joey Giacilonie, Nico Savino, Nick Castrovillari, Peter Durocher, Justin Roa, Burt McCarroll, Rodrigo Flores, and Gerard Pasearchia. Each of these students either teamed up or flew solo, and the winner this year was Joey Giacilonie, aka "Mr. Maestro!"
All the acts this year were very entertaining so it was hard to decide which person would win. Nico and Nick's act was a remake of the movie "Step Brothers," and they ended up being the runners up for the competition! Other acts consisted of Rodrigo rapping, Gerard dancing, and Justin and Burt singing. Joey "Mr. Maestro" Giacilonie also rapped, but what made his act unique were his lyrics. His lyrics were playful jokes made towards students and staff and they were very funny! Giacilonie explained where he got his interest in music.
"I taught the piano to myself about a year ago." He was able to put a fun twist on some of the silly things that happened during the school year without offending anyone. The things he said struck a chord with the students and teachers that made them laugh at not only each other but themselves.
The creativity and effort Joey put in was enjoyed by the entire auditorium. The competition was close but he was clearly the winner.

About the Writer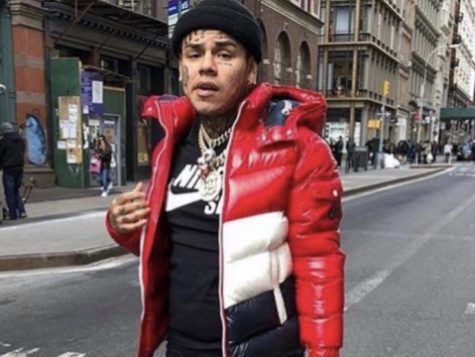 Mathew Gallagher, Reporter
Mathew is a senior in a journalism class and is ready to film some news! He enjoys long walks on the beach. He participates in a few extracurricular activities...