A New Player Joins The Team
Hang on for a minute...we're trying to find some more stories you might like.
During the fall is when all the fall sports start. A new year of sports which mean new players, to specify new tennis players. This year during tennis there is a new player, Klaudia Baran. Klaudia is a freshmen at Emerson Junior-Senior High School and she plays doubles tennis along with Megan White, a sophmore. The reason Klaudia joined tennis was that at first she played volleyball but she said it did not really suit her so she tried tennis.
Starting a new sport is never easy, but for Klaudia, she has adapted pretty well. When the season started she could not do some of the skills. But the skills that she could not do, she practiced really hard and she succeeded in doing them. The tennis team was always very helpful and supportive to Klaudia.
"It was hard trying to get the ball over the net but after a while I got the hang of it. The team was very nice and very supportive, I feel that I made a lot of progress," said Klaudia.
As the season went on Klaudia has made a lot of progress. She has perfected many skills that she did not know how to do in the beginning, when she started tennis. Since it was only Klaudia's first year playing tennis she played as an extra. Throughout the season she won four out of the five games that she played in.
"I started in August and could not get the ball over the net and after I kept practicing it was easier for me to get the ball over and play a game. I would say I am definitely better than I was in August," said Klaudia.
The only good thing about a season ending is looking forward to next season. For next season, she has set some goals for herself in order to improve even more.  Klaudia really enjoyed being part of the tennis team and really enjoyed playing tennis. Can not wait what she will do next season of tennis.
"For next year, I really like to play singles tennis and perfect the backhand hit," said Klaudia. "I can't wait for next year!"

About the Writer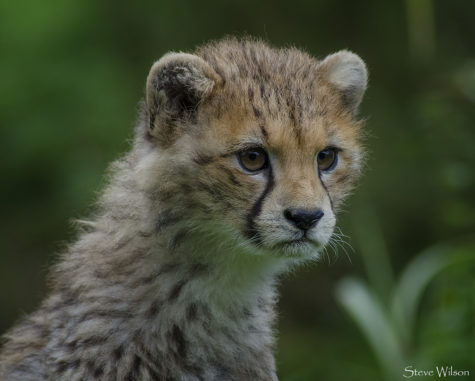 Angela Ding, Reporter
Angela is a news reporter and this is her first time writing for The Cavalier.  She is a freshman at Emerson Junior-Senior High School. She started playing...