Kickoff to Competitive Cheer Season!
Hang on for a minute...we're trying to find some more stories you might like.
Julia Merrill, a junior at Emerson High School, is getting her pom poms ready for this year's competition season. Julia switches between the position of a front spot and a base, which is the person who holds the ankles or feet of the girl going up in the air. She explains how the team has practice two days a week from 6pm to about 8:15. Occasionally they have practices on Saturdays before Sunday competitions.
"The dance routine we perform at competitions takes an ample amount of time to work on at practices but everyday we keep improving our stunt sequences and energy level."
So far the team has competed at one competition at Fair Lawn this weekend and took home 1st place. Julia explained that she could not achieve this without the help of her teammates and coaches, and that the team they were up against had a very good routine so everyone was very impressed by the win. She thinks that the team pushed through at practices regardless of how out of breath they were from reciting the dance a million times. Julia is very proud of her team this year and is excited for the other competitions to come.
"I am excited to hit our goals of getting our stunts to be more advanced. I know if we do this we could possibly win first at every competition."
Julia explained how she is very excited for Emerson cheer to host their annual competition on the 15th of December in the gymnasium, and hopes it is a good turnout and that she sees everyone there.
"The cheerleaders, the coaches, and I work very hard to set up the spring floor and everything else needed to make the competition run smoothly the night before. Our coach assigns us a job whether it be to supervise a team or watch the teams coming through the door. It is a lot of fun but it is a long day and a lot of work."
Julia is very motivated to add more advanced skills to the routine and she hopes to accomplish a back-handspring before the season is over.

About the Writer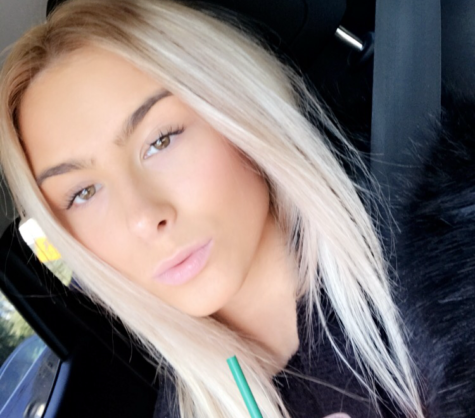 Hailey Lenino, Reporter
Hailey Lenino is a Junior at Emerson Jr/Sr High School student. This is her first year taking broadcast journalism and she is looking forward to hopefully...