Recap of the soccer season 2018
Hang on for a minute...we're trying to find some more stories you might like.
As the soccer season comes to an end by a loss to Waldwick in the first round of states, the Emerson soccer team has finished off the season with an overall record of 6-13. The Emerson Cavos had a rough start to the season, but they still made the state playoffs. The Cavos didn't do well this season, as they have failed to accomplish some of the goals that they had from the beginning of the season. Senior Burt McCarroll had a heck of a season, as he was the top scorer for the Emerson Cavos, with seven goals.
Senior, Burt McCarroll was the captain along side junior Eric Clouse as the other captain. They both showed great skills as leaders and both were hardworking players on and off the field. They both played a big role on the team.  The team had some ups and downs throughout the season but it was a fun, hardworking, laughing season for them.
Senior, Cameron Storz got second all league defender, and Burt McCarroll got second all league midfielder, and junior Patrick Plunkett got honorable mention. Burt McCarroll said "It was an honor playing for the Emerson Cavos for the past four years, and I am happy I got this award".
Cameron Storz said "I am really honored to be given this award, we have accomplished a lot this season, I am gonna miss playing with these boys". The Emerson Cavos consisted of freshmans, sophomores, juniors, and seniors. So the team was a mix of all grades because of how good the players were on each level. Everyone would always be together like a family on and off the field.
They look back at their season and were very proud with what they accomplished, and loved their teammates, coaches, and eachother.

About the Writer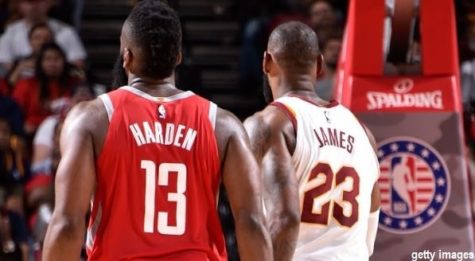 Jawad Shahsamand, Reporter
Jawad Shahsamand is a senior at Emerson High School, and is a reporter for The Cavalier.  This is his first year as a reporter for the school newspaper....