Starbucks' new seasonal drink: the Witch's Brew Frappuccino
Hang on for a minute...we're trying to find some more stories you might like.
There's a spooky new Starbucks drink, and you've got to try it!
This famous coffee chain has released the Witch's Brew Frappuccino, and it consists of many bizarre ingredients. It allegedly includes a purple blend that's called "toad's breath,"  green chia seeds which are "bat warts," and green powder on the whipped cream which are "lizard scales."
Starbucks has a history of coming out with spooky drinks during Halloween time. In 2016, they came out with the Frappula, a beverage which looked as if it had blood in it, and in 2015 they came out with a zombie-themed frappuccino, which was bright green and purple. Jennica Robinson, who is a part of the Starbucks team, claims, "Starbucks loves Halloween." This explains their passion for creating Halloween-themed drinks.
So you might be wondering, how does this crazy concoction taste? Well, many people describe it as sweet and that it has a similar taste to the popular cereal Froot Loops. So if you have a sweet tooth and are a fan of fruit flavored cereal, this is the drink for you!
If you want to get into the Halloween spirit, then try this new drink, but hurry! It is only available for limited time! I found this beverage to be a fun and festive treat and I would definitely recommend it. Starbucks has outdone itself again and I cannot wait to see next year's new Halloween surprise. Enjoy!

About the Writer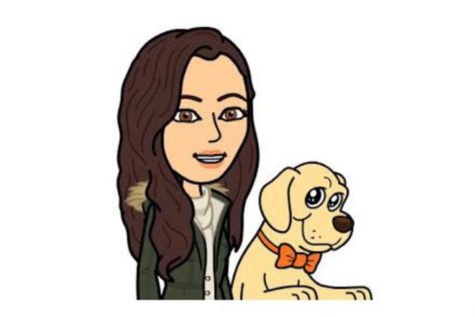 Eliza Dul, Reporter
Eliza Dul is a reporter and she just started writing for The Cavalier this year. Writing for the school newspaper has been very enjoyable for her. When...