Emerson football star enjoying winning season
Hang on for a minute...we're trying to find some more stories you might like.
Zack Marck is an experienced football player for the Emerson Jr. Sr. High School team. He has played football ever since he was a little boy and, since he is a senior, is playing his final season. Even though there are many reasons why he will miss football, Marck said the biggest is that he has been playing football with the other seniors ever since second grade.
"Probably playing with the same guys since I was six years old, being on the team with them," Marck said. Having fun we always have had. Also that I am gonna miss practicing everyday with these guy."
Mark has been playing for about eight years, in different positions for different plays. Last year the Cavos were 8-2 and this year so far they are 5-0. Marck explained this record is due to the team making and attaining goals how, and he also told us what these goals are.

"Our team goals are to win a state championship just like every other team. We have the means we have the opportunities we have gotten, we work hard and go out everyday with our best and I really think we have a good chance of getting our goal of the league and ultimately the state championship."
This year the team hopes to improve by practicing every day. Their hard work can be seen in the games, as they have been winning every game so far, and they could even go on to win a state championship, fulfilling their primary goal

Yet, Marck realizes that this will be his final year, and contemplates his future beyond the walls of Emerson J/Sr. High School.
"I will play football in college, not sure where – maybe TCNJ or Junto out in Pennsylvania, but for sure I will be playing in college. Its something I have been doing for a long time. I am not done giving up".
As a senior he has had great memories that he will forever cherish. He will remember the success they have had in the past. He will remember his curent success. And he will remember the relationship with his teammates.


About the Writer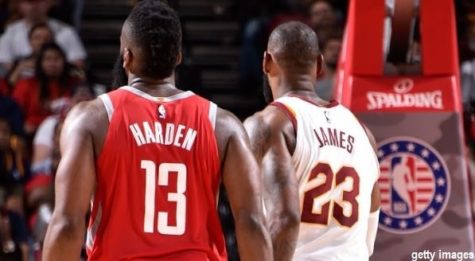 Jawad Shahsamand, Reporter
Jawad Shahsamand is a senior at Emerson High School, and is a reporter for The Cavalier.  This is his first year as a reporter for the school newspaper....