For this EHS student, it's all about debate
Hang on for a minute...we're trying to find some more stories you might like.
EHS sophomore student and debate club member Emma Callagy has been on the debate team ever since seventh grade. The EHS debate team consists of students who compete against other schools by arguing about a given topic that is assigned at the beginning of the season.
Callagy explained how debate perfectly compliments her personality, which was formed by her interest in conducting an argument. She got this interest from her family.
"My father is a lawyer and I want to follow in his footsteps," she stated.
Along with debate comes a lot of preparation. Callagy said that in order to prepare for a debate match one has to devote a lot of time to it. She and her debate partner continuously read over their plan and time themselves.
"A lot of mental preparation comes along with debating," she added.
Callagy has also faced many challenges while being on the debate team, one of them being handling the pressure. Students on the debate team must face an audience and their public speaking skills have to be up to par. Callagy finds this part very stressful, but, despite this challenge, she does not let it get in the way of her success.
"Debating in front of a crowd is like nothing else I have ever done. I was a bit nervous for my first varsity debate, but we ended up winning!"
Debate has changed Callagy's life. It has helped her become the person she is today. It has given her confidence and it has come in handy. Whenever she is doing a presentation in class, she is no longer nervous because debate helped her prepare for that. Callagy urges more people to join because she believes that we need to build up the debate team because we "all have the potential to be great debaters!"

About the Writer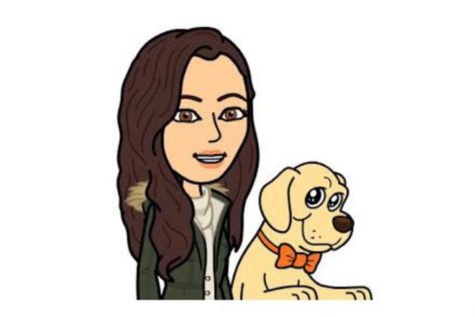 Eliza Dul, Reporter
Eliza Dul is a reporter and she just started writing for The Cavalier this year. Writing for the school newspaper has been very enjoyable for her. When...