A senior's final year
Hang on for a minute...we're trying to find some more stories you might like.
Soccer is in full swing here at Emerson and, after a tough year, the team will look to turn it around this season with the help of dedicated players like senior Jordan Adelman. Adelman has been playing soccer for years, and is now going into his final year at Emerson. Hoping to make it a memorable one, he will focus on how he is playing and how it affects his team.
Adelman is a varsity player, and he explained how varsity athletes are tougher, stronger and more dedicated. Playing on varsity is a big step up for a high school student.
"It's a lot more serious, Varsity is a whole different challenge," Adelman said.
Since the start of the season, the varsity team has only picked up about 2 wins, which is somewhat reminiscent of last year's record. Multiple challenges affect the team this year, including losing a lot of key players from last year.
"I think that when we started last year we had more confidence. We knew what worked and what we wanted. This year the biggest difference has been adjusting with a lot of new players and playing well under those circumstances," Adelman added.
Jordan said that he likes to focus on playing well himself, so that his team can improve as well. He also wants to keep the team's performance in mind when playing.
"I'm going to try to leave it all out on the field and give it everything I've got. And to make sure I'm unselfish and I can help my team as much as possible."
Adelman believes that leaving something that you've played your entire high-school life can be tough, especially when it means leaving all the friends and people you've met through it. But he also notes that it's important to focus on the amazing memories that will stay with you your entire life. Don't be sad because it's over, be happy because it happened!

About the Writer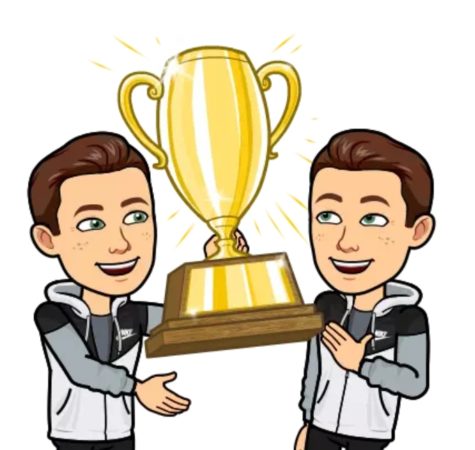 James Bruno, Reporter
James Bruno is a senior at Emerson and a reporter at The Cavalier. This is his first year taking part in The Cavalier and he is really having a great time....