It's Not Over
Hang on for a minute...we're trying to find some more stories you might like.
Senior year is a year full of lasts. The last time you will be in high school. The last time you will see your teachers. The last time you and your friends will all be together.
Does it have to be that way, though? Not necessarily. Some moments only end if you let them. That is one concept that I learned this year. You may miss multiple people, and the reality that graduation is nearing only increases feelings of nostalgia further. Think of it this way: If you are emotional thinking about the chance that you might not see some of the people who you grew up with again, perhaps these people feel the same way. Whether they are friends, family, teachers, or fellow classmates, you would not be who you are today without them. Likewise, they wouldn't be themselves without you.
With senior year comes an extensive checklist of criteria that will prepare me for the next stages of my life. Get involved. Check. Think of a potential career. Check. Find a college. Check. Apply for scholarships. Check.
There is nothing wrong with planning ahead and completing all of your work. In fact, that is great. However, do not forget what is most important.  
You leave a footprint wherever you go; your impact will never expire. You are valued in the hearts of many. When you walk out of the doors on your graduation day, that doesn't have to be the last time you do so. That doesn't have to be the last time you will see your teachers. And that surely doesn't have to be the last time you and your friends will all be together.
If there were teachers who you sincerely loved in high school, make the effort to reach out to them. Make plans to converse over lunch. This small action rings with more appreciation than words ever could.
And don't stop spending time with your friends. Use the summer as an opportunity to see everyone before the transition from high school to college. Exchange contact information so factors, like geographical distance, could never destroy your communication.
Graduation seemed so far off for such a long time. I never knew that it would come this quickly. I anticipate that I will be at a loss of words when it arrives. I anticipate that tears will come to my eyes. I anticipate that I will feel a surge of emotions.
Most of all, I do not know exactly what comes next. Maybe, that is the beauty of it all. I know where I will be going to school. I know where I will be working over the summer. My internship even offered me a paid job. But, what is there left to do? Remember the relationships I have with people and what I mean to those people. And what they mean to me.
I may be leaving the school, but it should not end like that. It could, quite easily, but I will not let it.

About the Writer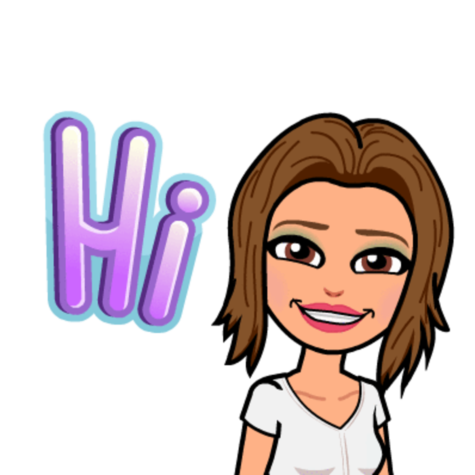 Kathryn Cambrea, Editor in chief
Kathryn Cambrea is a senior at Emerson Junior-Senior High School and is the editor in chief of The Cavalier. She has had a passion for reading and writing...