HQ Trivia, giving Cavos so many chances to win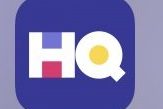 Hang on for a minute...we're trying to find some more stories you might like.
Created in August 2017, "HQ Trivia" has taken the app store by storm. The trivia game allows people to enter the game at 3 p.m. and 9 p.m. to win money ranging from $5,000 to $25,000. HQ is available on the iOS App Store and Google Play, and it is targeted to audiences in North America and the United Kingdom. The average number of participants in the game varies from 600,000 to an astonishing 1,000,000 players or more at a time.
The app is in the form of a live game show, and players enter to win and answer questions until they become eliminated or win. The host, usually Scott Rogowsky, gives players a series of twelve questions with three answer choices to choose from within the allotted ten seconds. Players are given chances to earn "extra lives" by inviting friends to the game using their invite code. Extra lives can be used when a player is eliminated in order to get them back in the game.
Although the prize may seem like a high amount, if there are multiple winners in the game, everyone gets a piece of the overall prize. For example, on January 29, 2018, in the 9 p.m. game there were 1.3 million players who started out, narrowed down to 1,509 at the end – each winner took home a sum of only $1.66. However, the game also does promotions where the prize will be as high as $25,000 and everyone plays until there is only one winner.