The Hangover Part III: World's Funniest Movie?
Hang on for a minute...we're trying to find some more stories you might like.
Is The Hangover Part III the world's funniest movie? Maybe so.
This film was written by Todd Phillips and Craig Mazin and directed by Phillips, who had previously written and directed the other two movies, The Hangover Part I and The Hangover Part II.
Is it one of the funniest movies? According to Rotten Tomatoes, The Hangover Part III was liked by 90% of critics.
The Hangover Part III  is about four lifelong friends that go to Vegas for a nice little get-away, end up getting extremely drunk, and lose one of their friends, Doug. These three friends have to search the entire country for him!
As this movie goes on, they meet up with a character from the prior movies, Mr. Chow, a little Chinese man who is an international criminal and is wanted in every country you can think of.  They join forces and steal money together to pay the ransom money for Doug, but the $24 million that they steal ends up belonging to the kidnapper in the first place. The irony of how this journey all goes down is quite hysterical!
In addition, each actor fits his role perfectly. Zach Galifianakis is a short man, on the heavier side, who plays Alan in this movie. He executes this role perfectly and captures Alan's clueless nature. In one of the opening scenes, he drives on the highway with a giraffe that he had just bought from a zoo. Not thinking, he drives under an overpass and the giraffe's head gets chopped off. The head lands in another car's window and causes a massive pile up car crash on the highway. After this all occurs, Alan just stands there laughing at the situation, which is arguably one of the funniest moments of the movie.
Fans of the Hangover movies are already hoping for a Hangover Part IV. Will it hold up to the standards set by this movie? Will it be as funny as the third movie? If you are looking for a good laugh for two hours straight, this is the movie to see.

About the Writer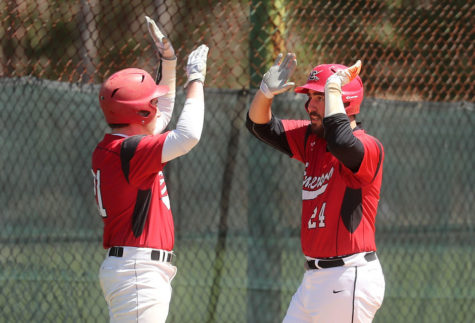 Peter Durocher, Editor
I am Peter Durocher and I am a sports editor for The Cavalier. I wanted to take Journalism because I think reporting the news within EHS is very fun. This...