4 Must-See NYC Plays and Musicals for Spring Break
Hang on for a minute...we're trying to find some more stories you might like.
Students at Emerson Jr Sr High School are getting antsy as Spring Break quickly approaches! While some students are planning for their vacations, others are planning how to spend their "stay-cation" here in Emerson, NJ!
Have you considered venturing over the Hudson River into NYC this Spring Break? Now that the week off is just 19 days away, beginning on April 14th, here are some ideas for which Broadway plays and musicals you should get tickets for!
1. Harry Potter and The Cursed Child: Parts 1 and 2
This two part play, which Harry Potter and The Cursed Child novel is based on, is sure to please all Potter fans with magical special effects and actors that perfectly capture the beloved characters like Harry, Ron, Hermione, and Draco, just to name a few. The plot follows the next generation of Hogwarts students: Harry and Ginny's children, Draco's son, and Ron and Hermione's kids as well! But don't be fooled, characters from the movies are sure to make an appearance! It may be a little too long for some younger audiences, but it is still an absolute must-see!
2. Frozen: The Musical
The hit Disney film that had children, teens and even adults everywhere singing the famous song, "Let It Go," has now been made into a brand new Broadway musical! It follows the tale of Anna and Elsa, two sisters who are torn apart by a terrible secret and go on an adventure to find love and bring their family back together. Fit for audiences of all ages, this musical just opened on March 22 and is one of Broadway's hottest tickets. Be sure to grab tickets for this "snow-tacular" show right away before they freeze up!
3. Mean Girls
Yes, you heard it right! Tina Fey's "fetch" movie is coming to Broadway! This show is sure to have you both rolling on the floor laughing and inspiring you to be more inclusive and stand up to bullies. Cady Heron moves from Africa to go to public school for the first time and sees how ignorant and just plain mean girls can be in high school. Fit for teens and older, Mean Girls is currently in previews and opens on April 8 so if you want to sit at the popular table, be sure to get tickets now!
4. Aladdin
Another Disney film, this one a long-time classic, is brought to life on the thrilling Broadway stage at the New Amsterdam Theater. Kids and adults of all ages are sure to be mesmerized by the wonderful set with vibrant colors and the eye-popping costume design. Come check out this "Genie-us" show and take a ride on the magic carpet to find out if the Genie's wish for freedom will ever come true and if Aladdin will ever find true love with Jasmine!

About the Writer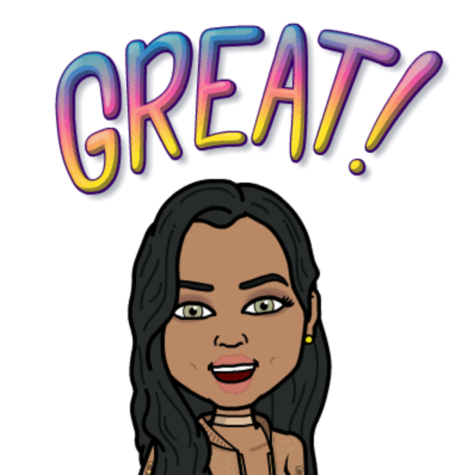 Emily Burns, Arts and Entertainment Editor
Emily is an Arts and Entertainment section editor, and this is her second year writing for The Cavalier. She enjoys attending movies, concerts and Broadway...