'9 to 5: The Musical' serves as emblem of the courage and power of women
Hang on for a minute...we're trying to find some more stories you might like.
If you have ever seen a musical performed at Emerson Junior-Senior High School, you would immediately agree that these shows never fail to impress the audience. "9 to 5: The Musical" is certainly no exception when it comes to that. However, it most certainly sets itself apart as a show embodying the movement unfolding for the rights of women.
With music created by Dolly Parton, "9 to 5: The Musical" was set to be a groundbreaking story. On Saturday, March 3, the auditorium was a full house, just waiting for the curtains to open. At Consolidated Companies, the misogynistic boss, Franklin Hart, Jr., (played by Derek Cartagena) is widely disliked among his primarily female employees. His gestures, sexist tone and words, and manipulation generate audience members to detest him immediately. His power soon decreases because of three powerful women. These ladies are Violet, Judy, and Doralee, played by Emily Burns, Julia Botvinov, and Caroline Seretis, respectively.
Burns, the leading lady of the show, shared her thoughts on her emotions in performing in her last show at EJSHS.
"Being that it was my senior year I was really nervous," Burns said. "With the way it turned out it was amazing."
Violet is a widow as well as a single mother who works without rest. She has worked at Consolidated for fifteen years and has never received the promotion she is entitled to. Judy is a new employee at the company and her husband ran off with a 19-year-old, leaving his wife with the pain of countless lying and betrayal. And Doralee is the spunky epitome of Dolly Parton who is happily married, but is consistently objectified for her assets, especially by Mr. Hart, which leads many workers into thinking that she is his mistress when she is not. The one woman who is actually in love with the boss other than his wife is his assistant, Roz, played by Olivia San-Emeterio.
"
Being that it was my senior year I was really nervous. With the way it turned out it was amazing."
— Emily Burns
Despite the differences between Violet, Judy, and Doralee, they all share one commonality: they have been pushed down by men who have abused their power and are ready to demand change. The one man who has affected all of them negatively is Mr. Hart. So, what do these ladies do? They envision what their lives would be like without him. They picture themselves forming a gang to plot his murder. They imagine themselves rising to the top. Even though this is set in the 1970s, the current world is interwoven quite beautifully into the plot as signs emerge with the year "2018" and words like "Time's Up" as reminders of the Women's March and push for solidarity today.
Now, these women do not kill Mr. Hart. Instead, they kidnap him, which means that they are in charge of Consolidated. They advocate for change in the way the company is ran. An environment of fairness and support is created which channels increased productivity in his absence.
Songs like "Joy to the Girls" and "I Just Might" demonstrate the need for change while songs like "Let Love Grow" and "Get Out and Stay Out" show how working hard has molded the identities of these women for the better. And of course, the iconic award winning song, "9 to 5" will be remembered by audience members. This show has a resounding impact in that it is bound to provoke discussion about women's roles in society and the capabilities women have to obtain what they work for and promote equality.
So, what happens to Mr. Hart? Will Violet, Judy, and Doralee get away with this? Come and see the show to find out. It is not too late; the show continues to play on Friday, March 9 and Saturday, March 10 at 7:30 p.m.

About the Contributor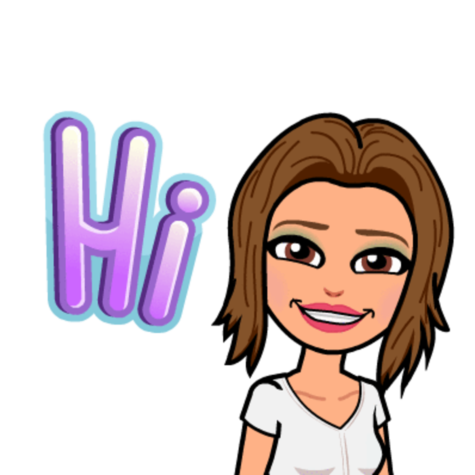 Kathryn Cambrea, Editor in chief
Kathryn Cambrea is a senior at Emerson Junior-Senior High School and is the editor in chief of The Cavalier. She has had a passion for reading and writing...