Jo Wilson says, "Me too" in the season 14 return of Grey's Anatomy: "1-800-799-7233"
Hang on for a minute...we're trying to find some more stories you might like.
Grey's Anatomy returned on Thursday, January 18, with an episode that made history and hit home for many viewers. Every episode of Grey's Anatomy has been titled after a song; however, last week's episode broke this tradition, being titled "1-800-799-7233," which is the national hotline for domestic violence.
In the recent wave of the #MeToo movement, sexual abuse against women has an increasingly prevalent topic in the media. All over social media, women are posting and tweeting "me too," meaning that they have been affected by sexual abuse or harassment at some point in their lives. The goal behind the movement is to show that sexual abuse is a widespread issue and needs to be addressed and to show survivors that they are not alone and can speak out about their own experiences.
Jo Wilson, one of the show's lead characters, had been horribly abused by Paul, her ex-husband and had to change her entire identity just to escape him and has been living in hiding ever since. The episode opens in the lobby of Grey Sloan Memorial Hospital with Jo cowering in front of Paul, dumbfounded that he has found her. Throughout the episode, Paul, like any abuser, chips away at Jo's reputation, claiming she used to be a partier and even spins a false story to Jo's close friend, Meredith Grey, that she is a liar and a gold-digger who ran away with his money, while he was just trying to save her from a bad upbringing. Paul speaks with such a slithery slickness that every viewer is likely to cringe when hearing him.

Shonda Rhimes, the show's producer, is known to not filter or censor her television shows, and it was only a matter of time until she addressed this relevant topic. Platforms like popular TV shows are a great way to spread awareness on social issues and Grey's Anatomy's 8.96 million viewers are a great chunk to start with.
Just before the episode concludes, Jo, or actress Camilla Luddington, is left alone on the screen and gently speaks to every victim who is suffering out there and reads the phone number for the Domestic Violence Hotline, "1-800-799-7233." A huge round of applause is due to Shondaland, the nickname for the masterminds behind Grey's Anatomy, for using their television platform to spread awareness on this vital information.

About the Writer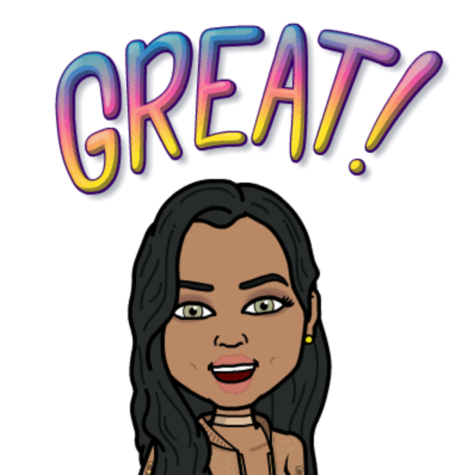 Emily Burns, Arts and Entertainment Editor
Emily is an Arts and Entertainment section editor, and this is her second year writing for The Cavalier. She enjoys attending movies, concerts and Broadway...