A year in review: looking back on President Trump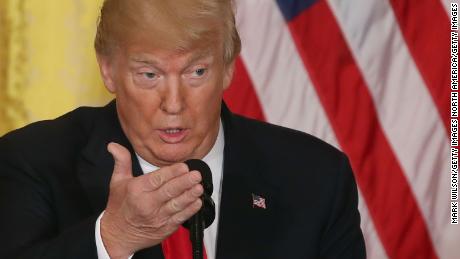 Hang on for a minute...we're trying to find some more stories you might like.
On January 20, 2017, the United States inaugurated someone who may be considered the least qualified candidate for the executive office. With no previous political experience, Donald Trump created a storm in this country. His election left many in shock – politicians, political scientists, and ordinary citizens alike. 
Now we have reached the one-year milestone. January 20, 2018, marked the conclusion of President Trump's first year in office. To say the least, this past year has been quite interesting. 
Starting off simply, his roots truly did show this year. Mirroring his time on The Apprentice, he fired or accepted the resignations of about 15 people at high levels in the White House, according to Business Insider. Those people include Michael Flynn, James Comey, Reince Priebus, Sean Spicer, Steve Bannon, Omarosa Manigault and many others. A report from The Washington Post shows that President Trump lost 34% of his staff, a record compared to the last five presidents.
On top of that, the appointees he confirmed were few and spaced far apart. He has left almost half of the top positions empty within the White House, a demonstration of his own ego. Rather than filling many of the positions with professionals trained for the job, he hired his daughter, Ivanka, for a White House position, as well as his friend, the short-lived Anthony Scaramucci. 
One thing that can't be ignored is his infamous tweeting. Ranging from "covfefe," to accusing President Obama of wiretapping the White House, to stating he has a "much bigger and more powerful button" than Kim Jong Un, his tweets tend to do more harm than good.

Most recently, a three-day government shutdown took place, falling on his one year anniversary. If one were to call the White House comments line during the shutdown, a pre-recorded message would play, blaming Democrats for the entire shutdown. Several Trump tweets showed disrespect toward Senate Minority Leader Chuck Schumer, calling him "Cryin Chuck Schumer." This immaturity and unwillingness to compromise does nothing but support his party and political views, rather than helping the United States as a whole.
All was not completely terrible at least. The economy has improved significantly, with the employment rate dropping steadily. He has stated that he is now for upholding protections for young immigrants under the DACA program. However, most of this past year has been a disappointment.

Truly, President Trump has left a remarkable impression on America. In one year he has sparked controversy and enabled conflict. Every day, at all hours, new headlines appear, and new issues begin. There is yet to be a dull moment. This past year has been quite the year for politics.