MLK's legacy remembered at EHS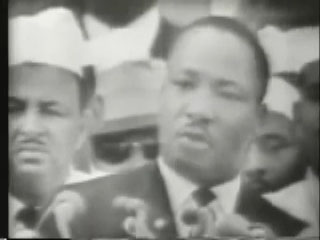 Hang on for a minute...we're trying to find some more stories you might like.
On Monday, January 15, Emerson High School was off for Martin Luther King Day, a holiday celebrating the birth of one of the greatest civil rights activists in the United States. It was officially signed into law as a federal holiday in 1983 and observed three years later.
King was born in Atlanta, Georgia, in 1929 and later became a Baptist minister. Through his nonviolent activism and inspirational speeches he played a pivotal role in ending the segregation of African-American citizens as well as the creation of the Civil Rights Act of 1964 and the Voting Rights Act of 1965. His "I Have a Dream" speech remains one of the most important documents in American history.
"I think Martin Luther King day is important because he was the greatest civil rights leader in the history of our nation," said Mr. Bonazzi, a teacher at EHS. "He stood up for African-Americans and all people who were not treated equally."
Another teacher, Ms. Valho, agreed: "It's important that we recognize the contributions of Dr. Martin Luther King, Jr. and how he fought for equality. He fought for civil rights and for the betterment of all people."
King was assassinated in Memphis, Tennessee, in 1968, but his words of freedom, justice and equality live on at schools all across the nation, including here at Emerson Jr/Sr. High School.