Hoop dreams at EHS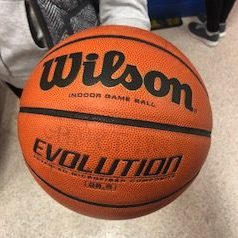 Hang on for a minute...we're trying to find some more stories you might like.
Jason Buschbacher, a sophomore at Emerson High school, is excited for the upcoming basketball season. Jason has been playing basketball ever since he was five or six years old and fell in love with the game. His father inspired him to play at a young age. Basketball means a lot to Jason; it's his favorite sport and he's been playing for a while. 
"The team is looking strong and I think it will be a good successful season," he told us.
The basketball season is right around the corner and Buschbacher and his teammates are hoping for a good season, a chance to win the league and an opportunity to make it to states. The captains of the team are junior John Dime and seniors Kyle Covello and Nick Mink. Jason's coaches, Coach Ziemba, Coach Lachman, and Coach Winefield, are also a prime factor to as why Jason continues to play and love the game.