And the winner of Mr. Cavo is…
Hang on for a minute...we're trying to find some more stories you might like.
Emerson Junior Senior High School hosted the 15th annual Mr. Cavo talent contest. In case you don't know what Mr. Cavo is, here is some background information about it. It's hosted on the week of Thanksgiving, in which the senior boys showcase their talent, first with formal wear, then with talent and finally with a Q&A session. At the end of the night, the winners from last year's competition crown the next Mr. Cavo.
This year's contestants were Mr. Mayonnaise and Mr. Chocolate Droppa (Angelo Desalvo, Derek Cartagena), Mr. Salt and Mr. Peppa (Nick Delpome, Nick Minck), Mr. Tubba (Brandon Corcoran), Mr. Montana and Mr. Cyrus (Noah Weiss, Kyle Covello), Mr. Tiny Dancer (Jake Cooper), and Mr. Athlete Student (Bahri Hoxha). The hosts were John Gordon and Tyler Callagy.
All of the contestants in the show were all very unique and funny, and left the crowd with anticipation the whole night. And the winner of this year's Mr. Cavo talent competition was… Mr. Tubba. Congratulations Brandon Corcoran!!

About the Writer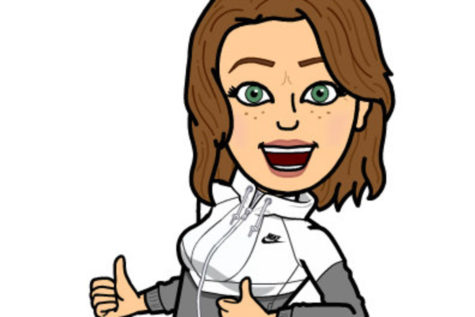 Nina O'Connell, Editor In Chief
Nina O'Connell is a senior and the Editor-in-Chief at Emerson Junior-Senior High School. When she's not editing, Nina is writing on a variety of topics...