EHS weighs in on favorite Halloween candy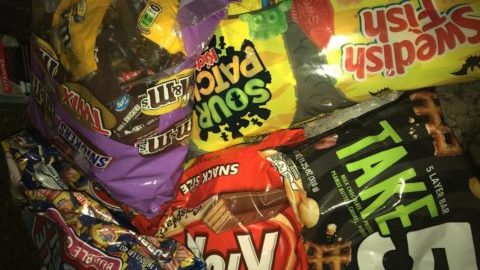 Hang on for a minute...we're trying to find some more stories you might like.
Halloween is here, and students here at Emerson Junior-Senior High School are getting ready to trick or treat. Students talked about their favorite Halloween candies, and here are some of their favorites.
Sophomore Ana Garcia shared her opinion of Swedish Fish.
"I would probably choose Swedish Fish as my favorite candy,'' she told us, "I like gummies, but most of them are too chewy or sour, and Swedish Fish are best in those ways."
Others disagreed with her, such as Joey Zierer. "Swedish fish are definitely not my favorite candy," he said, "My favorite candy is probably Reese's."
Some students don't really like candy as much as others, such as freshman Brianna Benitez. "I don't really like candy that much," she said. "I prefer other junk food like chips, but I do like chocolate."
Overall, of the people asked, the top candies were Kit Kats and Gummy Bears. They also seemed to like chocolate better than other candies.