New year, new staff
Hang on for a minute...we're trying to find some more stories you might like.
New teachers at Emerson Junior Senior High School are settling in after their first few weeks working. The new teachers are starting to get a good look at Emerson, between the town and the school, and have seemed to be liking it so far. Students are also starting to meet these new staff members and are getting to know their teaching style. As well as new teachers, there is also a new nurse. Some of the new staff workers sat and talked about how they're liking their new job and what they like most about the school.
The new school nurse, Ms. Kayla Scordo,  said that she likes the school a lot because it is so oriented. She said that we all know each other and that everyone is really friendly. She hopes to return next year, since she is starting to get to know people more and she likes the school a lot. Stephanie Henninger, the school psychologist, says she teaches "life lessons." She is the person to go to if you need to talk, if something at home or at school is not working well for you. Henninger also plans to return next year.
English, TV and journalism teacher, Christopher Collins spoke about how he was an English teacher in the past and his past work at news station, CNN. There, he worked with technical production, cameras, tape playback, and feeds. Collins hopes to be a perfect fit into Emerson because ECTV is still running and he can help students that are struggling.
Amanda Vietri teaches math and science for 7th and 8th grade as well as some high school study skills classes
"Yes, this is my first job, fresh out of college, and as I said, everyone has been very welcoming. I've heard a lot of horror stories but I'm definitely happy this is where the card shows," Vietri said.

About the Writer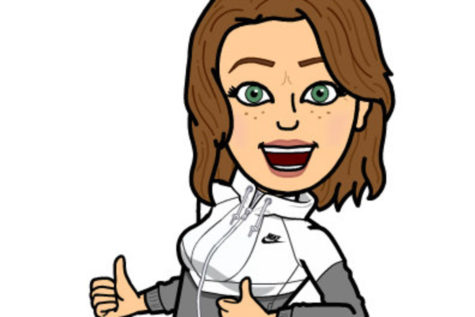 Nina O'Connell, Editor In Chief
Nina O'Connell is a junior and one of the news editors at Emerson Junior-Senior High School. When she's not editing, Nina is writing on a variety of...