Worthington part of Emerson's winning travel basketball team
Hang on for a minute...we're trying to find some more stories you might like.
Emma Worthington is a seventh grader at Emerson Junior-Senior High School. She is 13-years-old and plays for the Emerson Boys and Girls Club U14 team. It was the team's first season in the North West Bergen Passaic Girls' Basketball League, and they won the league championship. We asked her several questions about this great experience and how she got to where she is today.
Diego: Is basketball your favorite sport?  If so, why? If not, why?
Emma Worthington: It's not my number one sport.  It's one of the ones that I usually play every year though, but I really enjoy it, but not as much as I do soccer.
Diego: Was this a major accomplishment for you and why?
Emma Worthington: For my team it was because it was our first year in the new league, so we kind of didn't know what was happening and the teams we were playing.
Diego: How did you think your overall performance was and the team's overall performance was?
Emma Worthington: It was basically my team's performance not mine. I think we play really well and work together well, and it wasn't an awkward game, and you didn't know what to do. We are kind of really close friends, so it's easier for us to communicate.
Diego: How did you feel knowing that your team was in a new league and you won the championship?
Emma Worthington: It felt like a really big accomplishment because we didn't win the championship for the other league which is below the league we are in this year. So, it was surprising for everyone that we won this year, but we were all expecting it because we work together really well.
Diego: Were you expecting to win the championship game?
Emma Worthington: Yes and no because first we beat the team we were playing once, but we also lost to them once. So, I think we were pretty confident, but it could have been 50/50 chance.
Diego: Did you feel that all your teammates were an important role in the game. Why or why not?
Emma Worthington: Of course they were because they supported each other throughout the season, and they really helped you on the court. They also encourage you and made it a big team effort.
Diego: Is this your first championship win with the team?
Emma Worthington: Yes, it is.
Diego: Are you and the team going to stay in this new league?
Emma Worthington: We are not sure yet. We don't know if we are moving up or not.
Diego: Do you think your supporters were a key to winning. Why or why not?
Emma Worthington: I think they might of been because they encouraged us to do our best, and they cheered us on even if we made a mistake, so it helped us throughout the whole game.
Diego: What kind of exercises did your team do to get better at the game and so you could win next year, too?
Emma Worthington: We normally do suicides and running, and then we stretch out our legs a little bit at the same time.      .
Diego: Who would you say was an inspiration to you, and why were they?
Emma Worthington: The rest of my teammates because we all were really hard workers and inspired each other to want to do better than we are.
Diego: What advice would you give to someone younger who wants to play basketball?
Emma Worthington: I would tell them to always believe in themselves and their teammates, tell them to practice, practice, and practice because each time you practice you get better and better than you already were.    

About the Writer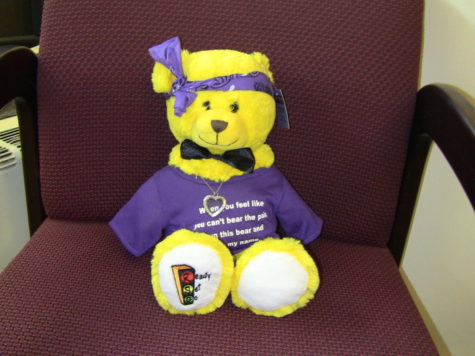 Diego Caamano, Reporter
Diego Caamano is a reporter for The Cavalier. This is his first year writing and reporting for this article, and he  is a freshman at Emerson Junior-senior...